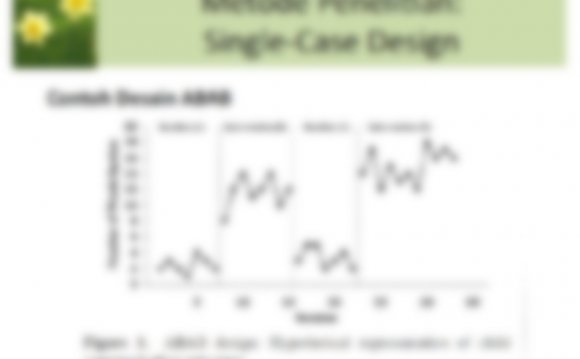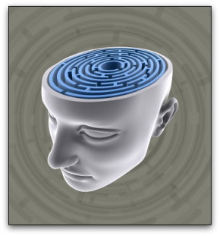 Clinical psychology research is as important to the nation's health and well being as medical research. In the same way that medical scientists work to understand the prevention, genesis, and spread of various genetic and infectious diseases, scientists conduct rigorous psychological research studies to understand, prevent, and treat the human condition as it applies psychologically to individuals, couples, families, cultures, and diverse communities.
Empirical results gathered from psychological research studies guide practitioners in developing effective interventions and techniques that clinical psychologists employ - proven, reliable results that improve lives, mend troubled relationships, manage addictions, and help manage and treat a variety of other mental health issues. Clinical psychology by definition marries science with practical knowledge, integrates the two, and produces a field that encourages a robust, ongoing process of scientific discovery and clinical application.
Trained at how to evaluate this large body of research, clinical psychology students continue to make significant professional contributions to the field even after graduation, staying current and up-to-date with psychological research taking place at universities and research labs across the world. Some decide to stay in research, investigating new ways to understand the human mind, and developing solutions to enrich the lives of all others.
Research in the area of clinical psychology is vast, containing hundreds if not thousands of topics. However, most of these research studies generally fall within one of three main areas integral to clinical psychology:
Assessment
A large part of a clinical psychologist's job, and therefore clinical psychology research, involves assessment - or developing valid and reliable tests. Assessments take the form of written tests, such as intelligence and achievement tests, vocational tests, and other tests designed to measure aptitude and skill levels for specific jobs, careers, interests, and personality types.
Clinical psychologists also interview individuals, review their medical records, and conduct clinical observations as part of the assessment process. A comprehensive assessment approach ensures that psychologists apply the most effective and appropriate psychological treatments and interventions.
In addition, assessment research in clinical psychology also involves developing valid and reliable ways to measure the outcome of specific treatments and interventions. Michael C. Roberts and Stephen S. Hardi state in their article, "Research Methodology and Clinical Psychology: An Overview, " that improvements in therapy and psychotherapeutic effects rest on targeted research informed by scientific methodologies.
"Measurement of treatment procedures, treatment integrity, behavioral changes, functional performance, objective measurements, perceptions of change, and satisfaction from a variety of sources, follow-up assessment, etc., are needed to establish the 'scientific credentials' of each therapeutic approach, " Roberts and Hardi state.
They also stress the importance of robust research assessments to measure the costs and benefits associated with psychotherapeutic outcomes and prevention interventions.
Diagnosis
After gathering assessment data, psychologists consult the Diagnostic and Statistical Manual of Mental Disorders (DSM-IV-R), which lists criteria and standardized definitions for mental illnesses and conditions. Categories of symptoms differentiate one mental illness from another, and the usual course of each illness.
Beyond the DSM-IV-R, however, research in the area of diagnosing mental health problems remains one of the most exciting research areas in the field today - thanks to rapid advances in technology. Numerous brain imaging techniques that map brain structure and function now give researchers "images" of both normal and abnormal brain functioning. Scientists are using computed tomography (CT), magnetic resonance imaging (MRI), and positron emission tomography (PET) to come up with greater precision and accuracy in diagnosing various mental illnesses.
Psychotherapies
The number of psychotherapies - a set of procedures or techniques that evaluate psychological problems, and come up with alternative ways of thinking, behaving, or feeling - has exploded in popularity since the middle of the last century. Most psychotherapies fall within one of the four main psychotherapeutic frameworks:
Psychodynamic Therapy
Psychodynamic therapy explores an individual's unconscious, seeking reasons or explanations for the individual's current behavior. This therapy, also called insight-oriented therapy, attempts to bring underlying factors grounded in early life to the individual's attention, increasing self-awareness and self-understanding.
Psychodynamic therapy stems from Sigmund Freud's focus on psychoanalysis, making it the oldest form of psychotherapy. As a result, a large body of research exists to either support or refute the effectiveness of this approach.
Because the results of psychoanalysis research are harder to measure than behavioral-oriented therapies, research methodologies and outcomes of treatment have been questioned - especially those of the earliest studies. Psychodynamic therapy requires long-term treatment, sometimes a year or more, also complicating the research process. However, researchers today apply the most rigorous scientific processes, including meta-analysis studies completed over a number of years, to study of efficacy of psychodynamic practice and techniques, and many studies report significant positive outcomes.
In 2008, the Journal of the American Medical Association (JAMA) used a meta-analysis process to examine studies published between January 1, 1960, and May 31, 2008, identifying the possible effects of long-term psychodynamic psychotherapy. JAMA reported positive outcomes - especially for those with complex mental disorders, such as patients with personality disorders, chronic mental disorders, multiple mental disorders, and complex depressive and anxiety disorders.
Current Sample Topics in Research Psychodynamic Therapy Include:
Psychodynamic therapy with addicted individuals.
Childhood neurosis and adult mental health.
Dreams and emotions in situations of childhood abuse.
Psychodynamic psychology and sexuality.
Structure and function of the psyche.
Psychoanalytic play therapy.
Psychic suffering.
The practice and art of psychotherapeutic dialogue.
Treating schizophrenia with psychodynamic therapies.
Individuation and wholeness.
Psychodynamic psychology and human development.
Transference and psychodynamic psychology.
Share this Post
Source: www.allpsychologycareers.com
INTERESTING PSYCHOLOGY VIDEO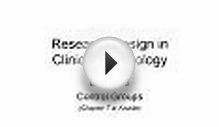 Research Design in Clinical Psychology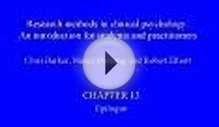 Research methods in clinical psychology: An introduction ...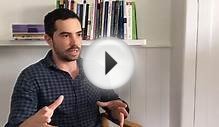 Clinical Psychology at Salomons: The major research project