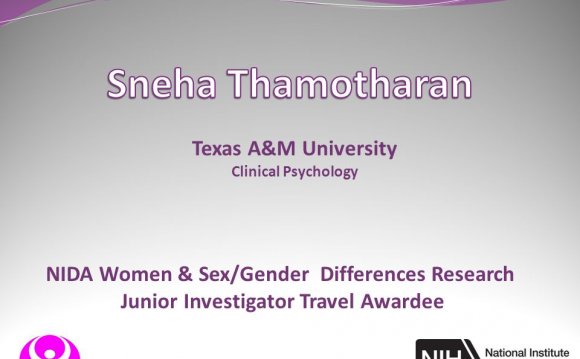 The Master of Arts in Psychology program is designed to develop mastery of the scientific principles and methods of psychology as well as their application to clinical issues. Students complete a sequence of core curriculum courses that emphasizes major academic areas within the discipline of psychology before advancing to the specialized coursework of their chosen track. Students elect to take either a Clinical Psychology Track, which emphasizes the professional application of psychological principles, or a General Psychology (Thesis) Track, which emphasizes knowledge of psychology principles alongside the development of research skills through the completion of an empirical thesis.
Clinical Psychology Track
The primary education and training mission of the Clinical Track is to provide a program of study with an applied clinical emphasis to prepare students for the practice of psychology or counseling at the master's level of licensure. Students will complete the required core curriculum, specialized clinical preparation courses, and will receive supervised clinical practicum experience as part of their training. Upon completion of the program, Clinical Track graduates will meet the necessary qualifications to take the Texas State Board of Examiners of Psychologists examination for certification as a Licensed Psychological Associate. With additional coursework and experience, graduates may elect to take the Licensed Professional Counselor, or Licensed Specialist in School Psychology (LSSP) examinations. Following licensure, graduates typically work under the supervision of a licensed psychologist, or as independent practitioners in a variety of public agency and private settings.
Students who complete the Clinical Track may also elect to complete a thesis option in addition to their required coursework. This option may be best suited to those students who wish to pursue advanced clinical training at the doctoral level. In general, students who complete the Clinical Track with a thesis option can expect to take longer to complete the required program of coursework.
General Psychology Track (thesis required)
The purpose of the General Psychology Track is to provide a program of study with a research emphasis. In addition to the required course work, students will conduct an empirical master's thesis under the direction and supervision of the student's thesis committee. Graduates who complete the General Psychology Track typically pursue research-oriented doctoral programs or employment in various non-clinical positions within private industry. The General Psychology Track option does not include supervised clinical experience and thus does not prepare the student for any form of clinical licensure.
Admission Requirements
A bachelor's degree with 3 credit hours in statistics and 12 credit hours in psychology, including General Psychology (or equivalent introductory course), Experimental Psychology (or equivalent research methods course), and 6 credit hours of upper-level psychology electives.
Minimum GPA of 3.0
GRE Scores (within the last 5 years)
2 Letters of Recommendation
Essay (500-1000 words describing your educational and professional goals as well as your qualifications for graduate study - e.g., academic achievements, research experience, relevant work or volunteer experience, etc.).
Please note that these are minimum requirements; admission to the program is competitive and also dependent updon the size and quality of the overall applicant pool.
Priority Application Deadlines

Applying for
U.S. Applicants
International Applicants
Fall Semester
April 1
Final Application Deadlines

August 13
May 1
Degree Plan
Required Core Courses (12 semester hours) There are 4 core classes that must be taken within the first 24 hours of graduate study.
PSYC 5301 Measurement and Statistics
PSYC 5321 Advanced Physiological Psychology
PSYC 5323 Advanced Social Psychology
PSYC 5324 Advanced Development Psychology
General Psychology Track Option (Core courses + 27 semester hours)
ADDITIONAL REQUIRED COURSES:
PSYC 5322 Advanced Personality Theories
or
PSYC 5341 Advanced Abnormal Psychology
PSYC 5352 Advanced Cognitive Psychology
PSYC 5390 Thesis (6 Semester Hours)
Electives (15 Hours)
Clinical Track Option (Core Courses + 28 semester hours)
In addition to the core courses, students choosing the clinical track option shall take the following:
SPECIALIZED PREPARATION (16 semester hours)
PSYC 5322 Advanced Personality Theories
PSYC 5341 Advanced Abnormal Psychology
PSYC 5443 Intellectual Assessment
PSYC 5344 Personality Assessment
PSYC 5350 Introduction to Psycotherapy
SUPPORTING COURSE WORK (12 semester hours) approved by the student's advisor
PSYC 5398 Clinical Practicum (6 semester hours)
Electives (6 semester hours)
RECOMMENDED/REQUIRED COURSE SEQUENCE:
PSYC 5322 should be taken before PSYC 5341.
PSYC 5341 should be taken before or concurrent with PSYC 5350.
PSYC 5443 and PSYC 5344 should be taken before or concurrent with PSYC 5398.
Share this Post
Source: cla.tamucc.edu
INTERESTING PSYCHOLOGY VIDEO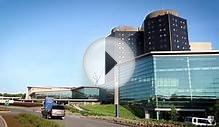 Stony Brook + Southampton: Clinical Care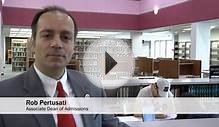 Academics at Stony Brook University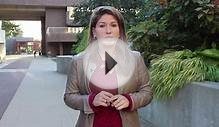 New Clinical Trial at Stony Brook University Hospital ...