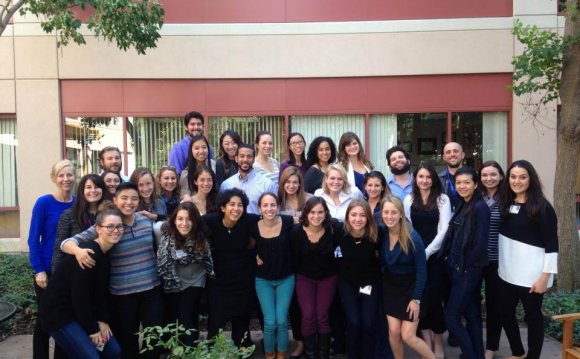 The Department of Psychiatry and Behavioral Sciences is a vibrant, multidisciplinary department dedicated to advancing science and integrating this foremost mission with those of clinical innovation, educational excellence, community engagement and commitment, and professionalism and leadership development.
The Clinical Psychology Fellowship at Stanford serves as the culmination of training in psychology and is guided by the scientist-practitioner model. Residents are offered diverse clinical experiences in assessment and treatment utilizing evidence-based treatments, rich didactics based on current empirical literature, opportunities for scholarly inquiry, and supervision by Stanford faculty.
The mission of the Fellowship Program is to train highly skilled, ethical psychologists who contribute to the field of psychology through clinical work, research and/or education.
Program Goals and Competencies
The primary goal of the program is to provide advanced training in the areas of clinical service, scholarly inquiry, professionalism and ethical decision-making. The program design is based on six core competencies, including:
Theories and Methods of Diagnosis and Assessment
Theories and Methods of Effective Psychotherapeutic Intervention
Individual and Cultural Diversity
Professional Conduct and Interpersonal Relationships
Ethics and Legal Matters
Scholarly Inquiry
Training
Programs
The Department of Psychiatry and Behavioral Sciences offers two training programs:
Clinical Psychology (Adult Program), under the direction of Kate Corcoran, PhD.
For details about this program, please click here: Adult Postdoctoral Fellowship
Clinical Child and Adolescent Psychology, under the direction of Sharon Williams, PhD.
For details about this program, please click here: Child & Adolescent Postdoctoral Fellowship
Clinical Training
Fellows are trained in evaluation, assessment, and treatment. Fellows spend approximately 20 hours a week in direct patient care. The remaining fellowship hours are spent in supervision, didactics, and indirect patient care activities.
Didactics
Stanford University is a rich learning environment and, as such, fellows participate in many didactic opportunities throughout the year. Below is a list of general didactics offered through the fellowship, followed by program-specific didactics:
Professional Issues Workshop
Ethics and Legal Issues
Grand Rounds in Psychiatry
Seminar in Biostatistics
Adult Specific Didactics and Training Opportunities
Professional Development Seminar
Clinical CBT Psychotherapy Seminar
Child Specific Didactics and Training Opportunities
Psychology Seminar
Specialty Clinic Meetings
Group Supervision
Autism Spectrum Update
Supervision
Fellows receive a minimum of four hours of supervision each week, including a minimum of two hours of individual supervision. Supervision is primarily conducted by attending psychologists in the clinic or unit in which the fellow is seeing patients.
Fellowship Duration
The Clinical Psychology Fellowship is a one year position. It starts on September 1st of each year and ends on August 31st of the following year.
Fellowships in Child Psychology that have a research component are two year positions and also start on September 1st.
Administrative Policies and Procedures
For more information about Administrative Policies and Procedures please go to
Application Requirements
All applicants must have completed:
APA- or CPA-accredited graduate programs in clinical or counseling psychology
APA- or CPA-accredited internship; and
all requirements for their PhD or PsyD prior to the beginning of their appointment
Accreditation and Approval
The fellowship program is approved by the Association of Psychology Postdoctoral and Internship Centers (APPIC).
Share this Post
Source: med.stanford.edu