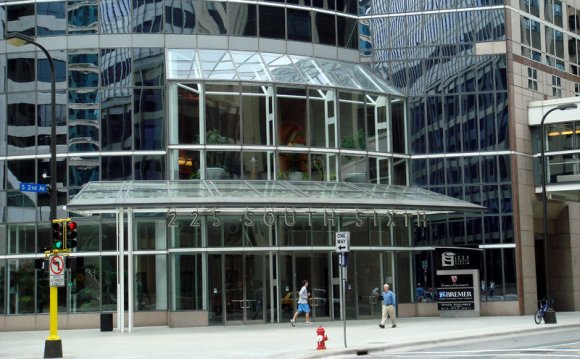 Forensic psychology is a clinical specialty that blends a knowledge of psychology and law. Read on to learn how to choose a graduate school that offers programs in this field. See about the learning facilities, curricula and internship programs offered at three good schools. Schools offering .
What Should I Look for in a Top Forensic Psychology Graduate School?
Forensic psychology departments are hard to find, so look for schools with faculty specializing in this clinical psychology subfield. Check out programs with coursework in clinical counseling fundamentals and legal assessment techniques. You'll need these skills to work with police, attorneys and other individuals involved in the criminal justice system as a counselor, forensic investigator or trial consultant.
You may also want to consider programs with internship opportunities. If you're interested in an academic career, check out schools that offer doctoral programs and related research institutes. Also look at a school's placement records. The best programs place a majority of their graduates in jobs or doctoral degree programs.
John Jay College of Criminal Justice in New York, NY
The John Jay College of Criminal Justice, a specialized campus of the City University of New York (CUNY), houses CUNY's master's and doctoral degree programs in forensic psychology. The faculty includes 20 clinical forensic practitioners and 17 experimental forensic psychologists, many of whom also have a law degree.
The Forensic Psychology Research Institute, the Center for Crime Prevention and Control and other crime-related research institutes are located at John Jay. The school was ranked tenth for its graduate criminology program in 2009.
Clinical degree candidates can complete internship requirements at the Bellevue Hospital Forensic Unit, the federal prison at Danbury or the Kirby Forensic Psychiatry Center. Master's degree candidates who choose the externship track may also take advantage of these opportunities. The graduate degrees available include the following:
Master of Arts in Forensic Psychology
Master of Arts/Juris Doctor in Forensic Psychology and Law
Roger Williams University in Bristol, RI
Roger Williams University was ranked thirty-sixth among regional colleges in the North by U.S. News & World Report in 2015. Graduate students in the forensic psychology graduate program can make presentations on their clinical experiences before professional organizations like the American Psychological Association. You can also study alongside one of the university's two forensic psychology faculty or publish your findings in the university's Journal of Research in Psychology.
In the Master of Arts in Forensic Psychology program, you'll take core courses in criminal and civil law assessment issues and electives, like law and mental health or children, adolescents and the law. Representative second-year clinical placements include the Federal Bureau of Prisons; the Rhode Island Department of Children, Youth and Families; the University of Massachusetts Medical School and CODAC Substance Abuse Services.
University of Denver in Colorado
The University of Denver is a top-100 national university, according to U.S. News & World Report's 2015 rankings; in 2013, it was among the top 100 graduate psychology programs. The Graduate School of Professional Psychology's faculty include three forensic psychologists.
In the Master of Arts in Forensic Psychology program, you'll develop assessment, consultation and group therapy skills for the criminal justice and legal environments. Field placements have allowed students to work with prosecutors, sex offenders, at-risk youth and victims of domestic violence. Students may assess mental illnesses or advocate for inmates in correctional facilities. The program also boasts a 71% job placement rate. Alumni have obtained positions in government, correctional and outpatient treatment facilities or law firms. The remaining 29% of graduates have entered doctoral degree programs.
Ten Graduate Schools with Forensic Psychology Programs
College/University
Institution Type
Location
William James College
4-year, Private
Newton, MA
University of Denver
Denver, CO
Tiffin University
Tiffin, OH
Marymount University
Arlington, VA
Roger Williams University
Bristol, RI
University of North Dakota
4-year, Public
Grand Forks, ND
California Baptist University
Riverside, CA
Fairleigh-Dickinson University
Teaneck, NJ
Holy Names University
Oakland, CA
The Chicago School of Professional Psychology
Share this Post
Source: learn.org