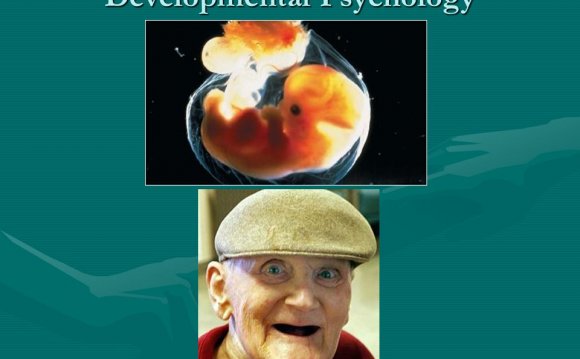 We can't all be Brad Pitt or Angelina Jolie, or sculpted like a 6 foot 5 inch Olympic athelete, but what we may lack in looks, we can make up in intelligence or personality. Or so the common argument goes, which may be more myth than fact.
The British National Child Development study conducted by Daniel Nettle of the Open University shows that the taller men are, the less likely they were to be single or childless, concluding that taller men are deemed more sexually attractive and more likely to find a mate. "In choosing a husband, size matters, " Dr. Nettle argues, echoing a well-known phrase. A study by researchers at the University of Florida, the University of North Carolina and the University of Pittsburgh found tall people earned considerably more money throughout their careers than shorter workers. Not that all men who are successful are necessarily tall or attractive. For example, Bill Gates is 5 foot 9 inches; Jack Welch at 5 feet 8 inches and billionaire Jim Pattison at barely 5 feet 7 inches. Most male movie stars such as Tom Cruise and Jack Nicholson are well below the average male height.
Researchers at the London School of Economics studied 52, 000 people in the U.K. and U.S., and their results were conclusive: Attractive men have IQs 13.6 points above average, while attractive women score 11.4 points higher. "Physical attractiveness is significantly positively associated with general intelligence, " said the lead researcher, Satoshi Kanazawa. The research was published in the professional journal Intelligence. In what many would regard as a controversial perspective, Kanazawa says, "our contention that beautiful people are more intelligent is purely scientific, " adding, "it is not a prescription for how to great or judge others."
According to Dr. Gordon Patzer, who has concluded 3 decades of research on physical attractiveness, human beings are hard-wired to respond more favorably to attractive people: "Good-looking men and women are generally regarded to be more talented, kind, honest and intelligent than their less attractive counterparts." Patzer contends, "controlled studies show people go out of their way to help attractive people—of the same sex and opposite sex—because they want to be liked and accepted by good-looking people." Even studies of babies show they will look more intently and longer at attractive faces, Patzer argues.
Other studies, such as those by K.K. Dion and colleagues and A.G. Miller have found that people tend to think that more attractive people are also happier, outgoing, successful, kinder and have more positive traits. This is often reflected in myths and fairy tales throughout our history.
Have you ever noticed that in movies and TV shows, people in leadership positions are more attractive? Rice University professor Mikki Hebi's research shows that "how your face looks can significantly influence the success of an interview." Further, he found that "good-looking bosses were found to be more competent, collaborative and better delegators than their less attractive counterparts."
Share this Post
Source: www.psychologytoday.com
INTERESTING PSYCHOLOGY VIDEO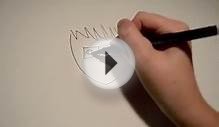 Research Methods: Case Study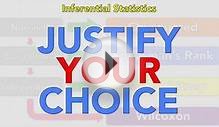 Research Methods A2: Part A | Psychology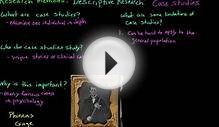 Introduction to Psychology: Descriptive Research: Case Studies