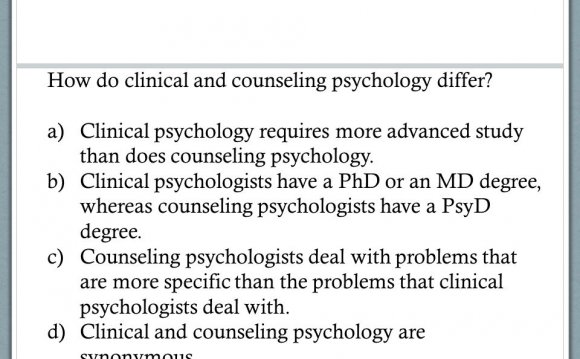 The programs are designed to expose students to the theory and science of Clinical and Counseling Psychology, provide training in the skills needed for professional practice, encourage appreciation of diversity and social justice, and prepare students for ongoing graduate study.
The renowned curriculum, which is taught by experienced and caring faculty, introduces students to a variety of theories, with an emphasis on family systems and contemporary psychodynamic theories.
The Master's Degree Programs are designed to meet degree requirements for students seeking licensure in PA as Licensed Professional Counselors (LPC) or Licensed Marriage and Famiily Therapists (LMFT).
Field Experience: Practicum/Internships
The practicum is a 100-hour clinical experience that exposes students to assessment, case formulation, diagnosis, and treatment planning, during which students participate in a variety of therapy and training experiences. The practicum is available in the Fall and Summer terms only.
All students must complete an internship of two to three terms. During the internship, interns participate in milieu therapy, group therapy, case conferences, and other types of educational training experiences. Internships require 600 hours of clinical experience, which includes at least 240 hours of direct clinical contact. This meets the internship requirement for licensure (LPC) in Pennsylvania.
Students in the Couple & Family Therapy concentration must meet diff erent requirements to be eligible for LMFT certification, which include a full calendar year of internship (three terms) of at least 700 hours, including 300 direct contact clinical hours. Students receive direction from an Internship Coordinator, Site Supervisor, and Academic Advisor, as well as an approved site listing.
Licensure and Credentials
The master's program is designed to prepare students who seek Licensed Professional Counselor (LPC) or Licensed Marriage and Family Therapist (LMFT) certifi cation in Pennsylvania and many other states (check each state's board requirements). The additional credits needed for the required 60 credits necessary for licensure may be taken with the master's program or with permission of the coordinator.
Contact Information
Graduate Admissions
Share this Post
Source: www.chc.edu
INTERESTING PSYCHOLOGY VIDEO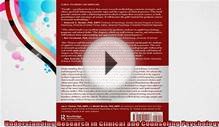 Understanding Research in Clinical and Counseling Psychology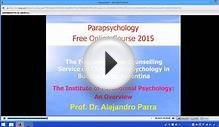 Alejandro Parra on Clinical Psychology and Counseling ...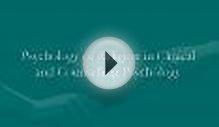 Psychology of Religion in Clinical and Counselling Psychology