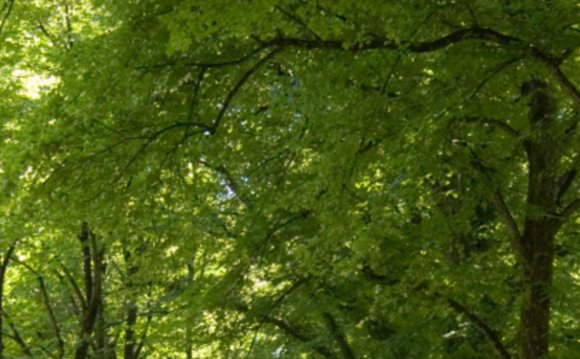 A degree in psychology provides an excellent foundation for pursuing a career in many fields. The tools and skills learned while studying psychology include critical thinking, research, writing and communication. It's easy to see how these talents can be applied in a vast number of disciplines. Read on to learn more about excellent entry-level jobs for psychology majors.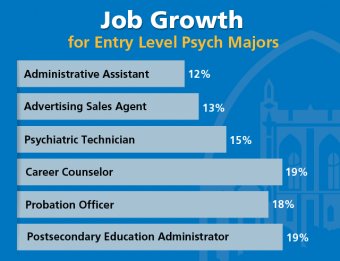 Business Careers
Administrative assistant
Pay: $34, 660
Job growth: 12 percent
Administrative assistants provide support to executive staff. They may perform typical secretarial duties, such as answering phones, filing documents and ordering office supplies. They are also responsible for high-level support, such as conducting research and preparing reports, organizing meetings and arranging travel plans.
An entry-level position as an administrative assistant can lead to a position as an administrative supervisor, account manager or human resources trainee.
Advertising sales agent
Pay: $45, 350
Job growth: 13 percent
Sometimes called account executives or advertising sales representatives, sales agents' main job duty is to sell ad space to businesses and individuals. Most work outside the office, meeting with clients at various locales. They also make sales calls to set up meetings or follow up on a previous appointment. Advertising sales agents must take client need into consideration. Lots of research is involved in anticipating client need and identifying sales opportunities.
This position can dovetail into a career as a marketing manager or media buyer.
Social Services and Psychology Careers
Psychiatric technician
Pay: $26, 880
Job growth: 15 percent
Psychiatric technicians work as part of a medical team to provide therapeutic care to patients. They observe patient behavior, listen to concerns and log progress, as well as administer medications and other treatments as directed by a doctor. Psychiatric technicians may also assist with admitting and discharging patients, restraining physically violent patients and monitoring vital signs.
A job as a psychiatric technician may lead to work as an occupational therapy aide or more advanced work in social and human services.
Career counselor
Pay: $53, 380
Job growth: 19 percent
Career counselors help clients find a job that suits their abilities and interests. They use aptitude tests to determine interests, skills and abilities. They also evaluate a client's educational and work experience background to help them set and reach realistic goals. Career counselors may help clients who are just starting out in the workforce or who are looking for a career change. They may instruct clients on how to write an effective resume, how to resolve problems with their boss or coworkers, or how to select the correct educational opportunities to receive the accreditation and certification necessary for their desired job.
A job as a career counselor can lead to a position as a school counselor, academic advisor or human resources specialist.
Other Positions
Probation officer
Pay: $47, 200
Job growth: 18 percent
When someone is convicted of a crime, they may be placed on probation in lieu of serving time in a correctional facility. While on probation, offenders must stay out of trouble and comply with the conditions of their probation. Probation officers serve to help these offenders receive the treatment and rehabilitation services they may need, as well as deter future crimes. Probation officers meet with convicted persons to determine the best course of treatment. They provide offenders with resources for therapy, arrange treatment programs, monitor progress and may meet with friends and families of their clients. In some states, probation officers are called community supervision officers.
Working as a probation officer can lead to a career as a community organizer, mental health and drug abuse counselor or other positions within social work and human services.
Share this Post
Source: online.notredamecollege.edu
INTERESTING PSYCHOLOGY VIDEO
Perfect Objective Statement For An Entry-Level Job ...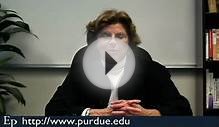 Entry-Level Jobs for a Marketing Major: Career Information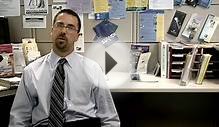 Entry-Level High-Paying Jobs