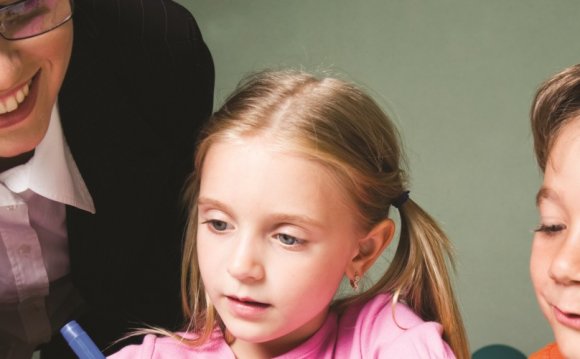 As a school psychologist you can make a positive, lasting difference in children's lives. Schools today serve increasingly diverse and dynamic student populations. Every child brings unique strengths and challenges to the learning process. School psychologists are a vital part of the effort to unlock each child's potential for success.
Selecting an appropriate graduate preparation program will be one of the most important decisions you will make in joining the profession of school psychology. There are approximately 240 universities offering school psychology graduate programs across the United States. These programs reflect considerable diversity in where they are located in the university (e.g., Department of Psychology, Department of Education), what they prepare you to do as a school psychologist (e.g., work as a practitioner, college/university professor, researcher), and how they prepare you to do it.
Prospective students can review data on all programs, including program approval/accreditation, enrollment, faculty, financial aid, respecialization, and internship data in NASP's Program Database.
Before you start looking at different university programs, consider the following:
To become a school psychologist, you will need to complete a graduate school program that awards a degree (specialist-level and/or doctorate) specifically in school psychology.
To enroll in graduate studies, you will need to have your bachelor's degree and any undergraduate prerequisites required by the program(s) of your choice.
Most school psychology graduate programs include academic courses, supervised fieldwork and an internship to prepare you in both professional knowledge and skills.
To work as a school psychologist, you must be certified or licensed by the state in which you work. Employment in a public school setting generally requires certification by the State Department of Education.
Although individual states may have different requirements for certification, the National Association of School Psychologists (NASP) requires a minimum of specialist-level training.
NASP requires that school psychology training include:
A minimum of three years of full-time graduate study (or the equivalent) beyond the bachelor's degree, involving at least 60 graduate semester or 90 graduate quarter hours (the specialist level)
An internship one academic year in length (included in the three full years of study) consisting of at least 1, 200 clock hours of supervised practice, 600 of which must be in a school setting
Coursework and experiences as prescribed by the National Association of School Psychologists
Program Design
Because school psychology is an applied specialty, coursework will involve both academic classes and applied experiences. In reviewing a program's curricular requirements or a sample program of study, you can evaluate: (a) its consistency with stated philosophies and goals, and (b) the type of training you will receive.
Program Philosophy and Goals
A program's philosophy, psychological orientation, and overall objectives are as important to consider as training levels and degrees offered. These program components should be clearly described in official program documents available to prospective students. Among the ways that programs vary are:
Theoretical Orientation — e.g., Scientist-Practitioner, Scientist-Practitioner-Scholar
Professional Roles Emphasized — e.g., Intervention, Counseling, Consultation, Behavior Analysis, Psychometric Evaluation, Organizational Change, Research Program Evaluation
Population/Age Group Emphasized — e.g., Infants and Toddlers, Preschoolers, Elementary School Students, Adolescents, Emotionally Disturbed Students, Deaf or Blind Students, Culturally Diverse or Bilingual Populations
University Policies
The Nondiscrimination and Equal Opportunity Policy outlines NASP's commitment to nondiscrimination and the promotion of equal opportunity, fairness, justice, and respect for all persons. Prospective students should consider whether the programs and institutions for which they plan to apply have any policies, codes, missions, or philosophies that conflict with NASP's policy and discriminate against individuals based on their sexual orientation or gender diversity.
Faculty
Program faculty will be a significant influence in your graduate school experiences. In selecting a training program, determine how many full-time faculty members are assigned to the program in relation to the number of students. Also consider whether program faculty hold degrees in school psychology, whether they are active members of state and national professional organizations, the extent of their previous experience as practicing school psychologists, and their continuing professional experiences in school psychology. Talking with current or former students may help you find the program with faculty who will best meet your needs.
Admission Requirements
Admission requirements vary considerably from program to program. Undergraduate grade point average (GPA) is a primary consideration in admission to graduate study. GPA in psychology and GRE scores also are important for many programs. Recommendations, work and volunteer experience, personal interview results, and other factors are also important and may offset somewhat lower grades or GRE scores. Contact the programs that you are interested in to find out about their specific admissions requirements and application deadlines.
Prerequisites
Although the majority of individuals are now entering the field of school psychology with undergraduate degrees in psychology, students continue to enter graduate school with a variety of degrees including education, sociology, and child development to name a few. Your major field is less important if you have sufficient background knowledge in areas applicable to school psychology—child development, psychology, education, etc. While an undergraduate major or minor in psychology is an advantage, it is not a requirement for graduate study in school psychology. Typically, school psychology training programs have certain prerequisite courses that must be completed by all applicants or admitted students. Clarify these prerequisites in advance so that you will have sufficient time to complete all such requirements.
Share this Post
Source: www.nasponline.org
INTERESTING PSYCHOLOGY VIDEO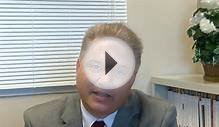 YSU School Psychology Program The Candidates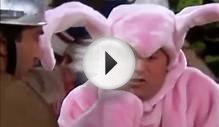 Find Your Strengths - School Psychology Program at Miami ...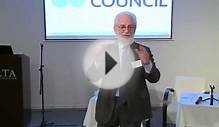 online school psychology programs, attorney lawyer